Episodes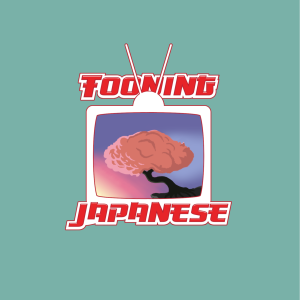 Thursday Nov 03, 2022
Thursday Nov 03, 2022
Welcome to Tooning Japanese, a podcast where three dudes in their 30s talk about Japanese anime!
No new FLCL review this week as the crew tries to get their shit together and record. Until then, enjoy one of our Patreon bonus episodes! It's the 4th episode of our series Tooning In. You can find more episodes in this series on our Patreon, which is linked below. Bill picks Attack on Titan, and we rewatch the first episode and give our first impressions of this monstrous, massive anime series!
If you want to listen to more episodes of Tooning In, become a Patron today.
Watch Attack on Titan on Crunchyroll.
Listen to Tooning Japanese on Spotify! Yes, we're finally on Spotify!
Check out our brand new series, Tooning RPG, on YouTube! Episode 2 is out now!
If you enjoy this episode, go visit our website, and be sure to tell others about our show.