Episodes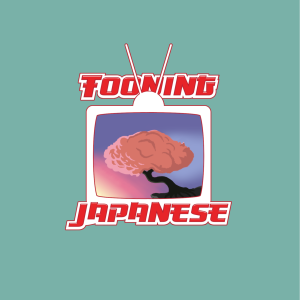 Tuesday Aug 02, 2022
Tuesday Aug 02, 2022
Welcome to Tooning Japanese, a podcast where three dudes in their 30s talk about Japanese anime!
Andy is headed to Gen Con in Indianapolis this weekend, so our final discussion of Neon Genesis Evangelion will be pushed back a week. Until then, enjoy one of our Tooning In episodes, our Patreon mini-series where we discuss the first episode of an anime series. This episode features the classic board game commercial show, After School Dice Club. It's Andy's pick. Blame him.
If you want to listen to more episodes of Tooning In, become a Patron today.
Watch After School Dice club on Funimation.
Listen to Tooning Japanese on Spotify! Yes, we're finally on Spotify!
Check out our brand new series, Tooning RPG, on YouTube! Episode 2 is out now!
If you enjoy this episode, go visit our website, and be sure to tell others about our show.