Episodes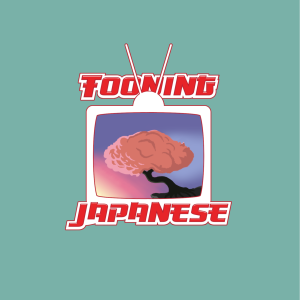 Thursday Feb 24, 2022
Thursday Feb 24, 2022
Welcome to Tooning Japanese, a podcast where three dudes in their 30s talk about Japanese anime!
We need an extra week to get you our latest Neon Genesis Evangelion review. Instead we are providing you our 2nd episode of Tooning In! This is our review of Black Butler, which is a...weird anime. If you like goofy accents and dark, brooding teens, then this is an anime for you!
If you want to listen to more episodes of Tooning In, become a Patron today.
Watch My Hero Academia on Funimation.
Listen to Tooning Japanese on Spotify! Yes, we're finally on Spotify!
Check out our brand new series, Tooning RPG, on YouTube! Episode 2 is out now!
If you enjoy this episode, go visit our website, and be sure to tell others about our show.