Episodes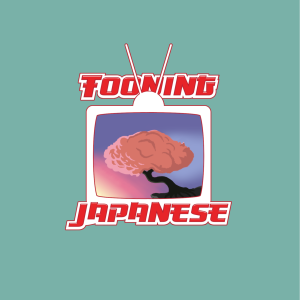 Saturday Oct 16, 2021
Saturday Oct 16, 2021
Welcome to Tooning Japanese, a podcast where three dudes in their 30s talk about Japanese anime!
This week we are taking a break from Neon Genesis Evangelion and its giant robots to talk about an anime with superheroes! What you're about to listen to is the first episode in our new series, Tooning In. This Patreon-only series involves us watching the first episode of an anime, reviewing it, and deciding after a first impression whether it's something we would continue watching or not. This week Bill has chosen the first episode of My Hero Academia. Sadly, Josh couldn't be in on this one, but I'm sure he'll be excited to hear our take on one of his all time favorites.
If you want to listen to more episodes of Tooning In, become a Patron today.
Watch My Hero Academia on Funimation.
Listen to Tooning Japanese on Spotify! Yes, we're finally on Spotify!
Check out our brand new series, Tooning RPG, on YouTube! Episode 2 is out now!
If you enjoy this episode, go visit our website, and be sure to tell others about our show.