Episodes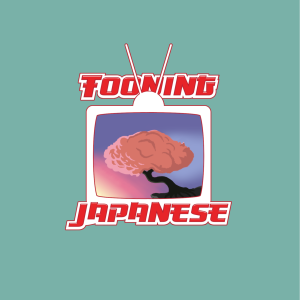 Saturday Aug 27, 2022
Saturday Aug 27, 2022
Welcome to Tooning Japanese, a podcast where three dudes talk about Japanese anime!
Welcome back to another Summer Viewing Program! For those new to this series, we take a break between seasons to watch and talk about something that each host wants the other two to experience.
We gave Matt the green light to pick our first piece of media to review, and in typical Matt fashion, he has chosen something anime related. Not just something anime, but one of the highest rated anime films of all time. Yes, this week we are jumping between bodies as we experience the acclaimed film, Your Name.
Watch Your Name on Crunchroll.
Listen to Tooning Japanese on Spotify! Yes, we're finally on Spotify!
If you enjoy this episode, go visit our website, and more importantly, become a Patron today!
Speaking of our Patreon, go listen to our newest Patron-only series, Tooning In!