Episodes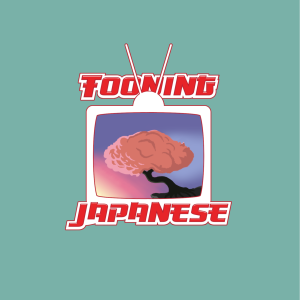 Monday Sep 05, 2022
Monday Sep 05, 2022
Welcome to Tooning Japanese, a podcast where three dudes talk about Japanese anime!
Welcome back to another Summer Viewing Program! For those new to this series, we take a break between seasons to watch and talk about something that each host wants the other two to experience.
This week is more than just a regular summer viewing. Today we discuss a recently uncovered piece of anime history. For those that have not heard, the fabled American pilot for Sailor Moon, dubbed "Saban Moon" by many, finally found the light of day thanks to the tireless work of Ray Mona. Both a music video and pilot emerged, and the anime world saw a glimpse of what could have been. Andy had to talk about this, and the cast did! Join us for an insane look at a very, very bad pilot of an Americanized version of Sailor Moon.
Here's the content by Ray Mona that we discussed throughout this episode:
Listen to Tooning Japanese on Spotify! Yes, we're finally on Spotify!
If you enjoy this episode, go visit our website, and more importantly, become a Patron today!
Speaking of our Patreon, go listen to our newest Patron-only series, Tooning In!