Episodes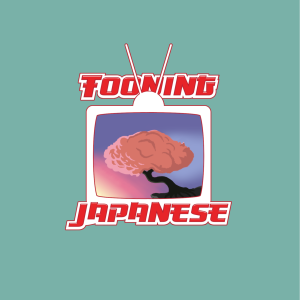 Saturday Sep 05, 2020
Saturday Sep 05, 2020
Welcome to Tooning Japanese, a podcast where three dudes in their 30s talk about Japanese anime!
So, it's been a while, huh? We're back with another Summer Viewing episode, and this may well be one of our favorite episodes that we have done thus far. Bill, Andy, and special guest Adam from The Rundown Wrestling Network talk about the 2019 live action movie Detective Piakchu. They break down their favorite moments, play some trivia, and laugh until they cry. You don't want to miss this one. Also, just one more Summer Viewing episode around the corner, and then we will be starting Season 6.
Listen to Tooning Japanese on Spotify! Yes, we're finally on Spotify!
Check out our brand new series, Tooning RPG, on YouTube! Episode 2 is out now!
If you enjoy this episode, go visit our website, and more importantly, become a Patron today!