Episodes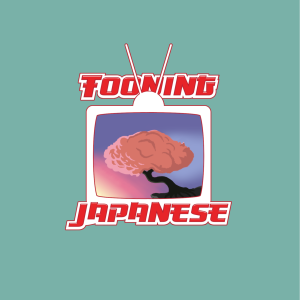 Saturday May 20, 2023
Saturday May 20, 2023
Welcome to Tooning Japanese, a podcast where three dudes talk about Japanese anime!
Don't you just hate spring cleaning? So does the crew of the Soyokaze. In Episode 7, "A Gentleman's Word is His Bond," the crew are forced to clean up their act. It just so happens to line up with facing down another Raalgon attack. Will Captain Tylor prevail? Will the Soyokaze stay cleaned up? Find out as we review another wacky episode of The Irresponsible Captain Tylor!
Watch The Irresponsible Captain Tylor on Crunchyroll or YouTube.
If you enjoy this episode, go visit our website, and more importantly, become a Patron today!
Speaking of our Patreon, please listen to our newest Patron-only series, Tooning In!