Episodes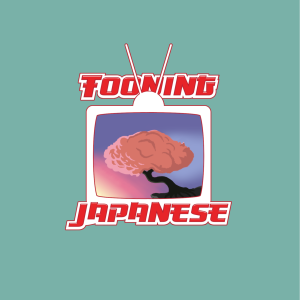 Saturday Mar 04, 2023
Saturday Mar 04, 2023
Welcome to Tooning Japanese, a podcast where three dudes talk about Japanese anime!
We're back with more Captain Tylor! This week Tylor does some important work for the Space Force's pension department. Be prepared for a healthy dose of laughs and social commentary in this week's review of Episode 2, "Hey, Ho! The Happy Pensioned Life!"
Watch The Irresponsible Captain Tylor on Crunchyroll or YouTube.
If you enjoy this episode, go visit our website, and more importantly, become a Patron today!
Speaking of our Patreon, please listen to our newest Patron-only series, Tooning In!