Episodes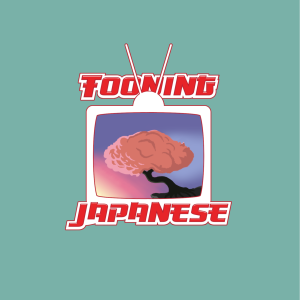 Saturday Feb 25, 2023
Saturday Feb 25, 2023
Welcome to Tooning Japanese, a podcast where three dudes talk about Japanese anime!
Hurrah! We're finally ready to reveal our first review for Season 9! Matt gets his first choice of anime series, and he had picked maybe he favorite of all time, the weird and wacky The Irresponsible Captain Tylor! Settle in for a hell of a journey as we go episode-by-episode through this cult classic 90s anime. Our first episode, "The Mysterious Irresponsible Man," introduces us to our titular character as he tries to join the United Planets Space Force. Will he be successful? And how much damage will he do with his power of seduction along the way? Guess you'll have to listen to find out!
Watch The Irresponsible Captain Tylor on Crunchyroll or YouTube.
If you enjoy this episode, go visit our website, and more importantly, become a Patron today!
Speaking of our Patreon, go listen to our newest Patron-only series, Tooning In!