Episodes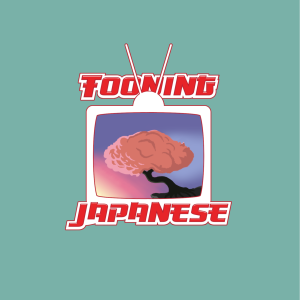 Friday Jan 13, 2023
Friday Jan 13, 2023
Welcome to Tooning Japanese, a podcast where three dudes talk about Japanese anime!
It's time, everyone! We say farewell to FLCL in this mega final review of the series as a whole. This episode has everything: some trivia, a deep dive into the characters and themes of the show, a comparison to Evangelion and Gurren Lagann, our revised anime rankings, and the big reveal of what we are watching for Season 9! This episode is definitely a must-listen episode!
Special thanks to Rfowl009 on Reddit for his in-depth article.
Watch FLCL on Hulu.
Listen to Tooning Japanese on Spotify!
If you enjoy this episode, go visit our website, and more importantly, become a Patron today!
Speaking of our Patreon, go listen to our newest Patron-only series, Tooning In!