Episodes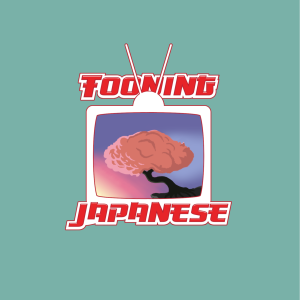 Thursday Nov 24, 2022
Thursday Nov 24, 2022
Welcome to Tooning Japanese, a podcast where three dudes talk about Japanese anime!
For our American listeners, Happy Thanksgiving! We want to make your holiday a little brighter and maybe more chaotic (in a good way, not in a dealing with your racist uncle kind of way). So enjoy our latest review of FLCL! If football after a big meal isn't your thing, then what about a little baseball? Come swing the bat with us as we review Episode 4, "Full Swing."
Watch FLCL on Hulu.
Listen to Tooning Japanese on Spotify!
If you enjoy this episode, go visit our website, and more importantly, become a Patron today!
Speaking of our Patreon, go listen to our newest Patron-only series, Tooning In!