Episodes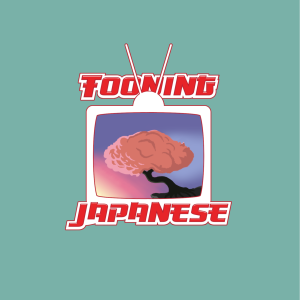 Friday Oct 28, 2022
Friday Oct 28, 2022
Welcome to Tooning Japanese, a podcast where three dudes talk about Japanese anime!
Is this an actual entertaining episode of FLCL? You betcha! You might say this episode is the cat's pajamas. A purrfect blend of story and humor. You should be all ears for this week's episode, a review of FLCL Episode 3, "The Marquis de Carabas."
Watch FLCL on Hulu.
Listen to Tooning Japanese on Spotify!
If you enjoy this episode, go visit our website, and more importantly, become a Patron today!
Speaking of our Patreon, go listen to our newest Patron-only series, Tooning In!