Episodes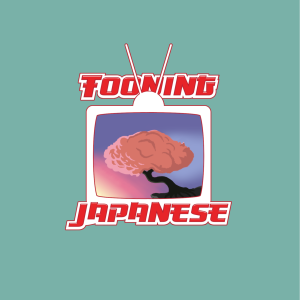 Friday Oct 14, 2022
Friday Oct 14, 2022
Welcome to Tooning Japanese, a podcast where three dudes talk about Japanese anime!
Well, we have another episode of FLCL to talk about and go onto weird side tangents. If this show is good for anything thus far, it's been their weird references to other things, such as Robot Detective K, which might be Andy's new favorite thing. This episode involves arson and another head robot. So basically much of the same. Join us for our review of Episode 2, "Fire Starter."
Watch FLCL on Hulu.
Listen to Tooning Japanese on Spotify!
If you enjoy this episode, go visit our website, and more importantly, become a Patron today!
Speaking of our Patreon, go listen to our newest Patron-only series, Tooning In!