Episodes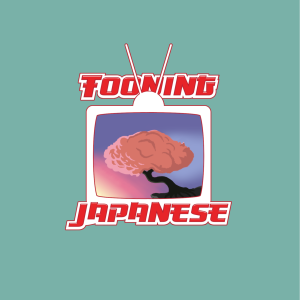 Thursday Sep 29, 2022
Thursday Sep 29, 2022
Welcome to Tooning Japanese, a podcast where three dudes talk about Japanese anime!
It's Season 8, baybee! We've come around to Bill's next pick, FLCL! The crew of Bill, Matt, and Andy dive into the deep end of craziness as they review the very first episode of the OVA, "Fooly Cooly." This is normally the part where we give a short summary of what to expect, but if you have seen FLCL before, you know that's pretty impossible. The music is good at least! Enjoy!
Watch FLCL on Hulu.
Listen to Tooning Japanese on Spotify!
If you enjoy this episode, go visit our website, and more importantly, become a Patron today!
Speaking of our Patreon, go listen to our newest Patron-only series, Tooning In!