Episodes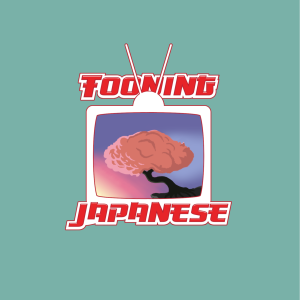 Thursday Dec 30, 2021
Thursday Dec 30, 2021
Welcome to Tooning Japanese, a podcast where three dudes talk about Japanese anime!
This week we bring you an episode with two sides. On one hand, the episode has some of the most fun character development of anything we have seen in the series thus far. On the other hand, this episode is wrought with some social issues and narrative choices that leave a bad taste in our mouths. Laugh, cringe, and dance along with us as we review Episode 9 of Neon Genesis Evangelion, "Mind, Matching, Moment."
Watch Neon Genesis Evangelion on Netflix.
Listen to Tooning Japanese on Spotify! Yes, we're finally on Spotify!
If you enjoy this episode, go visit our website, and more importantly, become a Patron today!
Speaking of our Patreon, go listen to our newest Patron-only series, Tooning In!