Episodes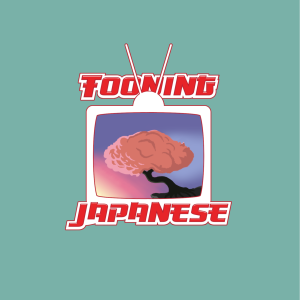 Friday Dec 03, 2021
Friday Dec 03, 2021
Welcome to Tooning Japanese, a podcast where three dudes talk about Japanese anime!
The second children (that still sounds stupid) has arrived! Asuka has arrived, and she isn't going to join the crew quietly. In the 8th episode, "Asuka Arrives in Japan," Shinji and Asuka are forced to work together to take down an angel that emerges from the ocean depths. Oh, and Shinji wears a very...form-fitting suit. Why is it that anime creators are so horny all of the time? Either way, give this week's episode a listen!
Special thanks to the Weekly Weebs podcast for their successful event, Nerdvember! You can still DONATE TODAY.
Watch Neon Genesis Evangelion on Netflix.
Listen to Tooning Japanese on Spotify! Yes, we're finally on Spotify!
If you enjoy this episode, go visit our website, and more importantly, become a Patron today!
Speaking of our Patreon, go listen to our newest Patron-only series, Tooning In!