Episodes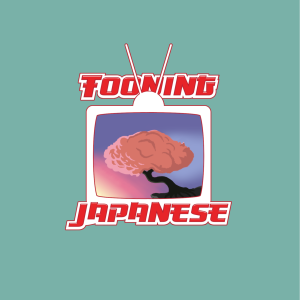 Saturday Nov 13, 2021
Saturday Nov 13, 2021
Welcome to Tooning Japanese, a podcast where three dudes talk about Japanese anime!
We return to another action-packed episode this week! Shinji and Rei work together to take on a devilish d8. Will they roll a nat 20 and take down the Angel, or will their attempt be one big crit fail? Find out as we break down episode 6 of Neon Genesis Evangelion, "Showdown in Tokyo-3"!
Please support suicide prevention by watching and donating to NERDVEMBER! The event takes place on Sunday, November 21st. Andy will be joining their 12 hour live stream at 3 pm CST. DONATE TODAY.
Watch Neon Genesis Evangelion on Netflix.
Listen to Tooning Japanese on Spotify! Yes, we're finally on Spotify!
If you enjoy this episode, go visit our website, and more importantly, become a Patron today!
Speaking of our Patreon, go listen to our newest Patron-only series, Tooning In!