Episodes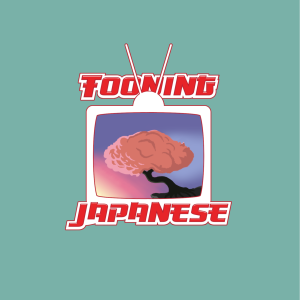 Friday Oct 01, 2021
Friday Oct 01, 2021
Welcome to Tooning Japanese, a podcast where three dudes talk about Japanese anime!
Is this the horniest episode of Tooning Japanese ever? Maybe. Is it the fault of Evangelion? Maybe. We may not know these answers, but we do know that this is another great episode of Neon Genesis Evangelion. This week Andy, Bill, and Matt talk about Episode 3, "The Silent Phone." Toon in for Matt's very first review!
Watch Neon Genesis Evangelion on Netflix.
Listen to Tooning Japanese on Spotify! Yes, we're finally on Spotify!
If you enjoy this episode, go visit our website, and more importantly, become a Patron today!
Speaking of our Patreon, go listen to our newest Patron-only series, Tooning In!