Episodes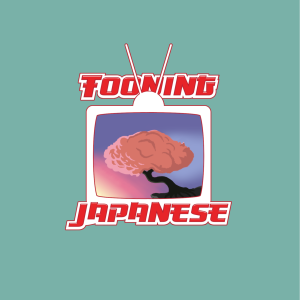 Thursday Aug 11, 2022
Thursday Aug 11, 2022
Welcome to Tooning Japanese, a podcast where three dudes talk about Japanese anime!
Andy, Bill, and Matt give their final thoughts on the divisive, classic anime Neon Genesis Evangelion. They provide their grades of the show and their updated anime rankings. Most importantly, Bill reveals his pick for Season 8! It's maybe not what you're expecting. Big thanks again to Matt for joining us this season! We are looking forward to all working together again next season!
Watch Neon Genesis Evangelion on Netflix.
Listen to Tooning Japanese on Spotify! Yes, we're finally on Spotify!
If you enjoy this episode, go visit our website, and more importantly, become a Patron today!
Speaking of our Patreon, go listen to our newest Patron-only series, Tooning In!