Episodes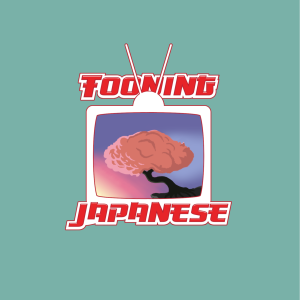 Friday Jun 17, 2022
Friday Jun 17, 2022
Welcome to Tooning Japanese, a podcast where three dudes talk about Japanese anime!
We have so few episodes left, and we get a whole episode of background information. The crew have mixed feelings about this one, and we may have gotten off track more than once. Join us on a journey to learn more about NERV in the aptly titled Episode 21, "The Birth of NERV."
Watch Neon Genesis Evangelion on Netflix.
Listen to Tooning Japanese on Spotify! Yes, we're finally on Spotify!
If you enjoy this episode, go visit our website, and more importantly, become a Patron today!
Speaking of our Patreon, go listen to our newest Patron-only series, Tooning In!