Episodes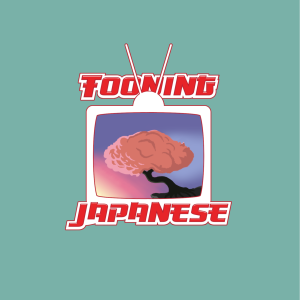 Friday Jun 10, 2022
Friday Jun 10, 2022
Welcome to Tooning Japanese, a podcast where three dudes talk about Japanese anime!
Episode 20 is...well, it's an episode of Evangelion. It's mostly recap and Shinji losing his mind after being absorbed by Unit 01. We do our best this week! Hope you enjoy our not-so-deep dive into Episode 20, "Of the Shape of Hearts and Humans."
Watch Neon Genesis Evangelion on Netflix.
Listen to Tooning Japanese on Spotify! Yes, we're finally on Spotify!
If you enjoy this episode, go visit our website, and more importantly, become a Patron today!
Speaking of our Patreon, go listen to our newest Patron-only series, Tooning In!