Episodes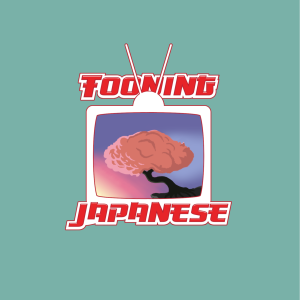 Sunday Apr 10, 2022
Sunday Apr 10, 2022
Welcome to Tooning Japanese, a podcast where three dudes talk about Japanese anime!
Welcome to the first of a two part set of Evangelion episodes. This week we find out that there will be a new Eva pilot. And the only one that doesn't seem to figure it out is Shinji. Not a ton happens in Episode 17, "Fourth Child," but we still have a ton of fun breaking down the episode. And going off on the occasional tangent.
Watch Neon Genesis Evangelion on Netflix.
Listen to Tooning Japanese on Spotify! Yes, we're finally on Spotify!
If you enjoy this episode, go visit our website, and more importantly, become a Patron today!
Speaking of our Patreon, go listen to our newest Patron-only series, Tooning In!