Episodes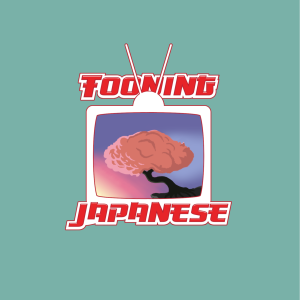 Friday Apr 01, 2022
Friday Apr 01, 2022
Welcome to Tooning Japanese, a podcast where three dudes talk about Japanese anime!
Is Evangelion starting to get good? Or is it just getting so weird and surreal that we're tricking ourselves into thinking it's actually a good anime? Either way, Episode 16, "The sickness unto death, and then..." is actually pretty enjoyable! We have our audio issues figured out, and we came through with a new episode in just a week this time! We hope you all enjoy our deep dive into this one. Bill even has a pretty in-depth theory at the end of this review.
Watch Neon Genesis Evangelion on Netflix.
Listen to Tooning Japanese on Spotify! Yes, we're finally on Spotify!
If you enjoy this episode, go visit our website, and more importantly, become a Patron today!
Speaking of our Patreon, go listen to our newest Patron-only series, Tooning In!