Episodes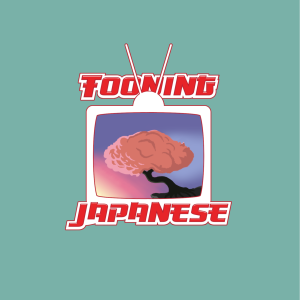 Saturday Feb 19, 2022
Saturday Feb 19, 2022
Welcome to Tooning Japanese, a podcast where three dudes talk about Japanese anime!
Man, the bad episodes keep on coming. This one was so bad, one of the three hosts left the call partway through. You'll have to listen to find out which one (though it may be easy to guess). This week Evangelion attempts a thrilling hacker story akin to The Matrix or...Sneakers? You learn about this movie Sneakers from Matt this time around, too. Honestly, we get off topic a lot, and it's more fun than talking about Episode 13 of Neon Genesis Evangelion, "Angel Infiltration."
Watch Neon Genesis Evangelion on Netflix.
Listen to Tooning Japanese on Spotify! Yes, we're finally on Spotify!
If you enjoy this episode, go visit our website, and more importantly, become a Patron today!
Speaking of our Patreon, go listen to our newest Patron-only series, Tooning In!