Episodes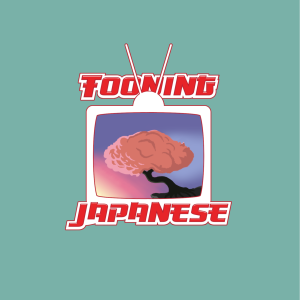 Friday Jan 07, 2022
Friday Jan 07, 2022
Welcome to Tooning Japanese, a podcast where three dudes talk about Japanese anime!
I wish we could say that this week's Evangelion episode was better than last week's. But that would be a lie. Bill, Matt, and Andy make the best of it and watch it so you don't have to. This week Asuka goes diving in search for an angel...fish...fetus? Yeah, I can't make this crap up, folks. Just listen to our discussion of "The Magma Diver" to figure out what the heck is going on.
Watch Neon Genesis Evangelion on Netflix.
Listen to Tooning Japanese on Spotify! Yes, we're finally on Spotify!
If you enjoy this episode, go visit our website, and more importantly, become a Patron today!
Speaking of our Patreon, go listen to our newest Patron-only series, Tooning In!