Episodes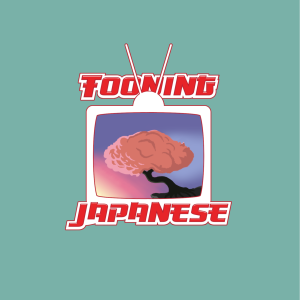 Thursday Jul 07, 2022
Thursday Jul 07, 2022
Welcome to Tooning Japanese, a podcast where three dudes talk about Japanese anime!
Today we have a very special bonus blooper episode for you all! Here's all the cut content, crude jokes, and mistakes from the first part of Season 7 (and a little bit from other episodes). As usual, listener discretion is advised. Enjoy!
Watch Neon Genesis Evangelion on Netflix.
Listen to Tooning Japanese on Spotify! Yes, we're finally on Spotify!
If you enjoy this episode, go visit our website, and more importantly, become a Patron today!
Speaking of our Patreon, go listen to our newest Patron-only series, Tooning In!