Episodes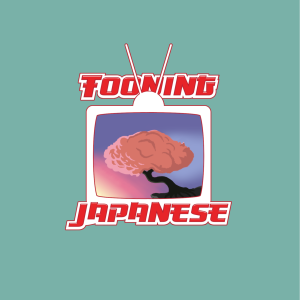 Saturday Dec 19, 2020
Saturday Dec 19, 2020
Welcome to Tooning Japanese, a podcast where three dudes in their 30s talk about Japanese anime!
This week marks the beginning of an awesome story arc! Episode 9, "Dispute," introduces us to the rough and tumble Blood War. Maybe Bill is right about these names. Anywho, Blood War takes charge of a group of men and prepares to launch an all out war against Millenion. Brandon and Harry step forward to put a stop to this maniac, but will they be able to stop a plan that involves bringing the dead to life? Guess you'll have to listen to this week's episode and find out!
Watch Gungrave on Funimation.
Listen to Tooning Japanese on Spotify! Yes, we're finally on Spotify!
Check out our brand new series, Tooning RPG, on YouTube! Episode 2 is out now!
If you enjoy this episode, go visit our website, and more importantly, become a Patron today!