Episodes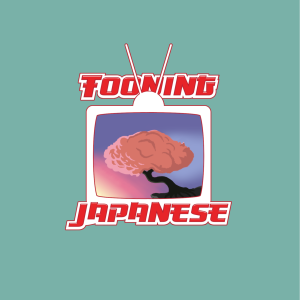 Friday Nov 20, 2020
Friday Nov 20, 2020
Welcome to Tooning Japanese, a podcast where three dudes in their 30s talk about Japanese anime!
Who's your daddy? Your Big Daddy that is. Fans, we have a blast talking about this week's review, which is a solo episode this time around. We review the amazingly titled Episode 6 of Gungrave, "Big Daddy." Brandon and Maria want to get close, but there's only one thing in the way: an angry mob boss. It's a classic story of boy meets girl, girl goes to live with a crime lord, boy fishes with crime boss, boy and crime boss eat girl's pie. You'll have to listen to this week's episode to find out just what is going on in this anime.
Watch Gungrave on Funimation.
Listen to Tooning Japanese on Spotify! Yes, we're finally on Spotify!
Check out our brand new series, Tooning RPG, on YouTube! Episode 2 is out now!
If you enjoy this episode, go visit our website, and more importantly, become a Patron today!