Episodes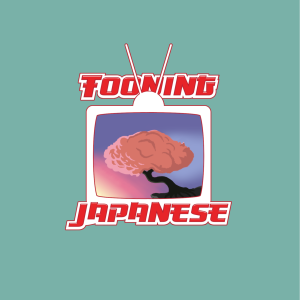 Saturday Nov 07, 2020
Saturday Nov 07, 2020
Welcome to Tooning Japanese, a podcast where three dudes in their 30s talk about Japanese anime!
What a week. Like, seriously. What. A. Week. If you weren't already elated this historic Saturday, why not smile and laugh and cheer some more at a brand new episode of Tooning Japanese! This week Bill, Josh, and Andy discuss more Gungrave. More specifically they review Episode 4, "Go," and Episode 5, "Millennion." The boys have a grand old time talking about how Brandon and Harry get involved with the mafia. It's a lot more fun than it sounds.
Watch Gungrave on Funimation.
Listen to Tooning Japanese on Spotify! Yes, we're finally on Spotify!
Check out our brand new series, Tooning RPG, on YouTube! Episode 2 is out now!
If you enjoy this episode, go visit our website, and more importantly, become a Patron today!