Episodes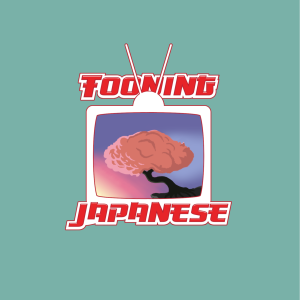 Sunday Aug 15, 2021
Sunday Aug 15, 2021
Welcome to Tooning Japanese, a podcast where three dudes in their 30s talk about Japanese anime!
We made it to the finish line! Today Andy and Bill dissect the finale of Gungrave, "Dusk of the Destroyers." How will the saga of Brandon and Harry end? We will give you all the details! Next time Andy, Bill, and Josh will discuss the series as a whole and preview what we will cover in Season 7!
Watch Gungrave on Funimation.
Listen to Tooning Japanese on Spotify! Yes, we're finally on Spotify!
Check out our brand new series, Tooning RPG, on YouTube! Episode 2 is out now!
If you enjoy this episode, go visit our website, and more importantly, become a Patron today!