Episodes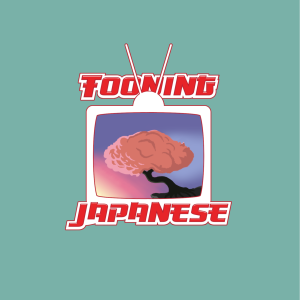 Friday Oct 30, 2020
Friday Oct 30, 2020
Welcome to Tooning Japanese, a podcast where three dudes in their 30s talk about Japanese anime!
We're back with more Gungrave! We are SO EXCITED for this season that we decided to talk about TWO EPISODES! Yes, this week the full crew talks about Episode 2 of Gungrave, "Young Dogs," and Episode 3, "Rain." If you thought the first episode of the series was too gun crazy, then you're in luck. We slow things down and go back to a simpler time before whatever apocalypse ravaged the landscape and littered it with orgman. In these two episodes we are introduced to a younger Brandon and Harry as they fight for survival with their gang of friends. And I'm sure nothing tragic will happen to thrust these two into a life of organized crime. Right?
Watch Gungrave on Funimation.
Listen to Tooning Japanese on Spotify! Yes, we're finally on Spotify!
Check out our brand new series, Tooning RPG, on YouTube! Episode 2 is out now!
If you enjoy this episode, go visit our website, and more importantly, become a Patron today!