Episodes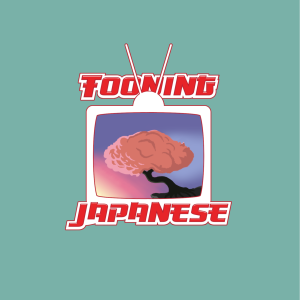 Saturday Apr 10, 2021
Saturday Apr 10, 2021
Welcome to Tooning Japanese, a podcast where three dudes in their 30s talk about Japanese anime!
What was supposed to be a one episode review ended up as two! Yes, this week it's two hosts and two reviews! Bill (sorta) reviews Episode 18, "Grave," and Andy does Josh's job for him this week with Episode 19, "Superior." We're in full video game mode now, and it's not quite as fun as watching a Twitch stream. Still, Andy and Bill have a blast talking about the show and getting sidetracked far too often in this one!
Watch Gungrave on Funimation.
Listen to Tooning Japanese on Spotify! Yes, we're finally on Spotify!
Check out our brand new series, Tooning RPG, on YouTube! Episode 2 is out now!
If you enjoy this episode, go visit our website, and more importantly, become a Patron today!