Episodes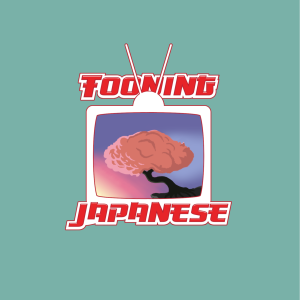 Saturday Feb 13, 2021
Saturday Feb 13, 2021
Welcome to Tooning Japanese, a podcast where three dudes in their 30s talk about Japanese anime!
Listeners...you are in for an amazing ride. This may be one of the best episodes of any anime we have discussed in such a very long time. This week Andy, Bill, and special guest Superfan Matt discuss Episode 14 of Gungrave, "Die." Big Daddy plans to step down as the leader of the organization, and he has to pick a successor? Is this Harry's chance to seize power? What role will Brandon play in all of this given his love for both Big Daddy and Harry? Will there ever be a better elevator scene in media? We answer all of these questions on this week's amazing episode! Go listen!
Watch Gungrave on Funimation.
Listen to Tooning Japanese on Spotify! Yes, we're finally on Spotify!
Check out our brand new series, Tooning RPG, on YouTube! Episode 2 is out now!
If you enjoy this episode, go visit our website, and more importantly, become a Patron today!