Episodes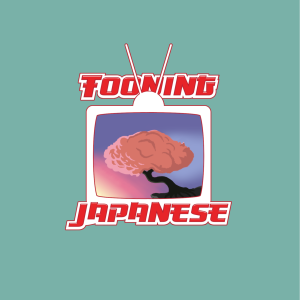 Friday Oct 09, 2020
Friday Oct 09, 2020
Welcome to Tooning Japanese, a podcast where three dudes in their 30s talk about Japanese anime!
Season 6 is here! Before you listen, we want to thank you all for your continued support over the years. We love getting to just sit down and talk about and dissect some of our favorite anime. Some of them are super popular newer anime like One Punch Man and Gurren Lagaan. Others were classics like Trigun and Wolf's Rain. And there was Excel Saga, too! Thank you for taking this journey with us!
This week we start our deep dive into the, perhaps lesser known classic, Gungrave. In this first episode we are introduced to our protagonist, Brandon Heat. And he's packing some major heat as much of the episode is him gunning down weird white creatures called orgman. The first episode of the anime wasn't great, but it gets a heck of a lot better starting at episode 2. Join Andy, Bill, and Josh (gasp!) for the start of our brand new season!
Watch Gungrave on Funimation.
Listen to Tooning Japanese on Spotify! Yes, we're finally on Spotify!
Check out our brand new series, Tooning RPG, on YouTube! Episode 2 is out now!
If you enjoy this episode, go visit our website, and more importantly, become a Patron today!