Episodes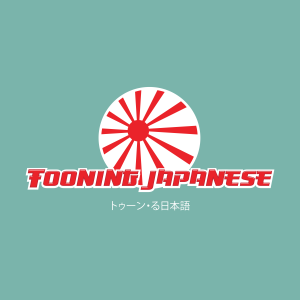 Thursday Aug 08, 2019
Thursday Aug 08, 2019
Welcome to Tooning Japanese, a podcast where three dudes in their 30s talk about Japanese anime!
The crew is back together once again to talk about the second episode of One Punch Man! This time around we are introduced to a brand new character, Genos, who is a robot man looking for a master to train him. There's also a giant mosquito lady, a menagerie of beastmen, and a mad scientist with hundreds of clones! Why did I re-read this in the voice of Excel? Must be beacuse it's Jessica Calvello's birthday today (Go tell her happy birthday on Twitter!). Anywho, let's wind up and punch our way through Episode 2 of One Punch Man, "The Lone Cyborg."
Watch One Punch Man on Hulu or Netflix.
Listen to Tooning Japanese on Spotify! Yes, we're finally on Spotify!
Check out our brand new series, Tooning RPG, on YouTube! Episode 2 is out now!
If you enjoy this episode, go visit our website, and more importantly, become a Patron today!