Episodes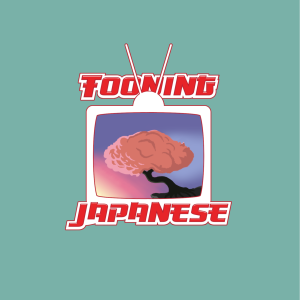 Friday May 01, 2020
Friday May 01, 2020
Welcome to Tooning Japanese, a podcast where three dudes in their 30s talk about Japanese anime!
We are moving through more One Punch Man yet again today! This time around we return to a city ravaged not only by the giant centipede monster, but also by a number of other monsters! What will our heroes do against such an immense and numerous threat? And will anyone figure out that Saitama is totally wearing a wig? Better listen to this week's episode to find out as we review Season 2, Episode 5, "The Martial Arts Tournament." Apologies for the audio quality once again this week.
Watch One Punch Man on Hulu or Netflix.
Listen to Tooning Japanese on Spotify! Yes, we're finally on Spotify!
Check out our brand new series, Tooning RPG, on YouTube! Episode 2 is out now!
If you enjoy this episode, go visit our website, and more importantly, become a Patron today! We made changes to the Donation Tiers. Check it out!