Episodes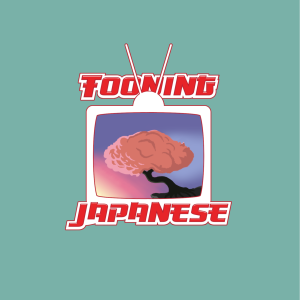 Thursday Mar 19, 2020
Thursday Mar 19, 2020
Welcome to Tooning Japanese, a podcast where three dudes in their 30s talk about Japanese anime!
We have returned after several weeks off. The world really went to shit with us gone, huh? We promise never to leave you alone that long again. This week it's Andy, Bill and special guest Aaron talking about Season 2, Episode 3 of One Punch Man, "The Hunt Begins." This week Garou fights more heroes and comes face-to-face with Saitama. Oh man, this is gonna be good! ...right?
Watch One Punch Man on Hulu or Netflix.
Listen to Tooning Japanese on Spotify! Yes, we're finally on Spotify!
Check out our brand new series, Tooning RPG, on YouTube! Episode 2 is out now!
If you enjoy this episode, go visit our website, and more importantly, become a Patron today! We made changes to the Donation Tiers. Check it out!