Episodes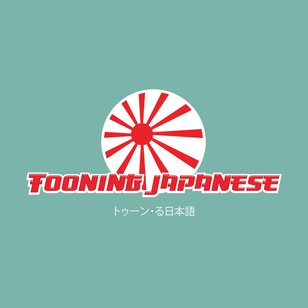 Tuesday Mar 27, 2018
Tuesday Mar 27, 2018
Original Release Date: August 2, 2017
Welcome to Tooning Japanese, a podcast where three dudes in their 30s talk about Japanese anime!
Not a Patron? Here's one of our bonus episodes! We currently have almost 4 hours of bonus content for you to check out for just a $1/month donation! During this episode we debate our favorite anime (and other geeky) weaponry.
We also announce a contest! Head over to the Questionable Endeavor Discord and enter our free contest. The winner of a $25 Amazon gift card will be drawn on September 1st, 2017!
Don't forget that from now until August 31st, we'll release a bonus episode alongside our regular release for each new Patreon backer! Our next bonus episode will be a fan Q&A & other surprises!
If you enjoy this episode, know that we're in the process of moving our current feed over from Podomatic to Podbean so that we can provide all of our previous episodes to our fans once again. Stick with us as this process may take a little bit of time. For now, you can find our episodes on Podomatic and on our website.
You can also find our show and other great podcasts on The Questionable Endeavor Network.
To help support our move to Podbean, become a Patron today!