Episodes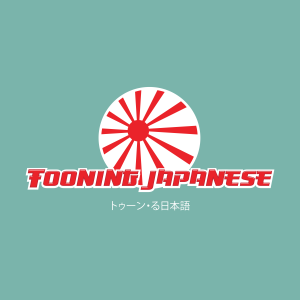 Thursday Sep 20, 2018
Thursday Sep 20, 2018
Welcome to Tooning Japanese, a podcast where three dudes in their 30s talk about Japanese anime!
Due to Josh's wedding day, we're releasing a brand new bonus season. This time it's Andy and Bill reviewing one of their favorite animes of all time, the OVA of The Record of Lodoss War. They're doubling up on their reviews, tackling two at a time. Join us for a history on Lodoss War and our thoughts on Episode 1, "Prologue to the Legend," and Episode 2, "Blazing Departure." 

Watch The Record of Lodoss War OVA on Funimation!

Help make our show better by filling out our Tooning Japanese Fan Survey. We're giving away an Amazon Gift Card to one lucky fan!
NEW CONTEST: If we reach 150 Likes on Facebook by the end of September, you all get a bonus movie review voted on by you! Follow us on Facebook!
Watch Wolf's Rain on Funimation.
If you enjoy this episode, go visit our website, and more importantly, become a Patron today!
You can also find our show and other great podcasts on The Questionable Endeavor Network.