Episodes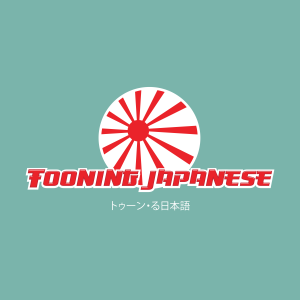 Thursday Jun 25, 2020
Thursday Jun 25, 2020
Welcome to Tooning Japanese, a podcast where three dudes in their 30s talk about Japanese anime!
Next week we wrap up Season 5 of our show with our final discussion of One Punch Man. Until then, here's another blooper episode with outtakes from Episodes 12-22 of this season. Enjoy, and remember that listener discretion is advised on our blooper episodes.
Also, we need your questions for next week's episode! E-mail us your questions to TooningJapanese@gmail.com!
Watch One Punch Man on Hulu or Netflix.
Listen to Tooning Japanese on Spotify! Yes, we're finally on Spotify!
Check out our brand new series, Tooning RPG, on YouTube! Episode 2 is out now!
If you enjoy this episode, go visit our website, and more importantly, become a Patron today! We made changes to the Donation Tiers. Check it out!