Episodes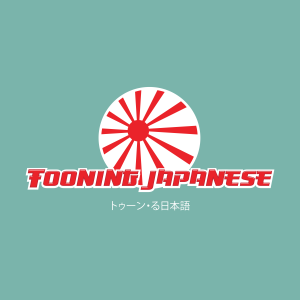 Thursday Sep 06, 2018
Thursday Sep 06, 2018
Welcome to Tooning Japanese, a podcast where three dudes in their 30s talk about Japanese anime!
To make up for missing a week, please enjoy a bonus blooper episode on top of our regular episode. These bloopers are from the second half of Season 3, which was our review of Gurren Lagaan. As always, listener discretion on our blooper episodes is advised.
Help make our show better by filling out our Tooning Japanese Fan Survey. We're giving away an Amazon Gift Card to one lucky fan!
NEW CONTEST: If we reach 150 Likes on Facebook by the end of September, you all get a bonus movie review voted on by you! Follow us on Facebook!
You can also find our show and other great podcasts on The Questionable Endeavor Network.
To help support our move to Podbean, become a Patron today!