Episodes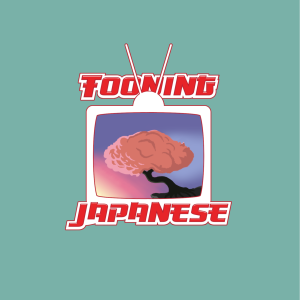 Thursday Jan 26, 2023
Thursday Jan 26, 2023
Welcome to Tooning Japanese, a podcast where three dudes talk about Japanese anime!
While you wait for the start of Season 9, enjoy a few extra special episodes! Our first post-FLCL episode ties back to an episode last season where the anime name dropped the 1970s tokusatsu show Robot Detective! This week we watched the first two episodes (links below) and gave our full breakdown. And we laugh a lot, too. We hope you enjoy, and seriously go watch the episodes of this weird little show!
Watch Robot Detective on YouTube [Episode 1 & Episode 2]!
Listen to Tooning Japanese on Spotify!
If you enjoy this episode, go visit our website, and more importantly, become a Patron today!
Speaking of our Patreon, go listen to our newest Patron-only series, Tooning In!