Episodes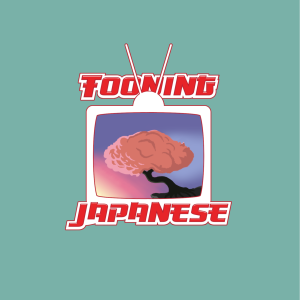 Thursday Dec 31, 2020
Thursday Dec 31, 2020
Welcome to Tooning Japanese, a podcast where three dudes in their 30s talk about Japanese anime!
I cannot believe that we have finally reached the end of 2020 after the last 27 months. Well, it's felt that long, at least. We have a couple of fun games as well as gift giving. Speaking personally (it's Andy btw), despite how bad 2020 has been, I am thankful for everything that we have managed to accomplish still this year. And we are all thankful for you, the fans, who continue to listen to us and support our show. Here's to a hopefully brighter 2021.
Watch Gungrave on Funimation.
Listen to Tooning Japanese on Spotify! Yes, we're finally on Spotify!
Check out our brand new series, Tooning RPG, on YouTube! Episode 2 is out now!
If you enjoy this episode, go visit our website, and more importantly, become a Patron today!