Episodes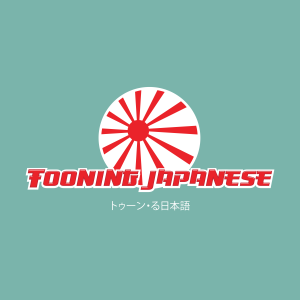 Tuesday Dec 25, 2018
Tuesday Dec 25, 2018
Welcome to Tooning Japanese, a podcast where three dudes in their 30s talk about Japanese anime!
Can you believe it? We've come to the end of another year. It's been another fun year for Tooning Japanese. We want to personally thank you, the listeners, and wish you all a very happy holidays! This week we have Andy, Bill, Josh, Ray, Thurk, and even Bill's wife Amanda sitting around the table to exchange gifts and play a little anime-related game.
This week's episode sponsored by Funko. Well, not really, but c'mon, Funko. Listen to the episode and give us money.
Watch Wolf's Rain on Funimation.
If you enjoy this episode, go visit our website, and more importantly, become a Patron today!
You can also find our show and other great podcasts on The Questionable Endeavor Network.