Episodes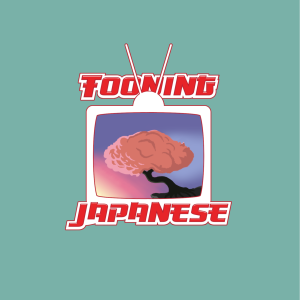 Friday Apr 17, 2020
Friday Apr 17, 2020
Welcome to Tooning Japanese, a podcast where three dudes in their 30s talk about Japanese anime!
Hey, folks! Since we have had troubles getting into the studio (stupid global pandemic...), here's something from the Patreon! If you want to hear more great bonus content, join our Patreon by clicking the link below!
This is one of our famous bonus episodes, so listener discretion is advised! Enjoy!
Watch The Record of Lodoss War OVA on Funimation!
Listen to Tooning Japanese on Spotify! Yes, we're finally on Spotify!
Check out our brand new series, Tooning RPG, on YouTube! Episode 2 is out now!
If you enjoy this episode, go visit our website, and more importantly, become a Patron today!